For many years, the well-known and successful film company Netflix has been popular with a large audience of viewers. Here we see the list of Best Netflix TV Shows. The leading company is engaged in the creation of real masterpieces of cinema, which are worthy of the attention of moviegoers. The main advantage of the service is interesting films with a dynamic and intricate plot and intriguing series with an unpredictable outcome. The film adaptations presented are released simultaneously with the premiere in good quality, and the multi-part format is published in full version.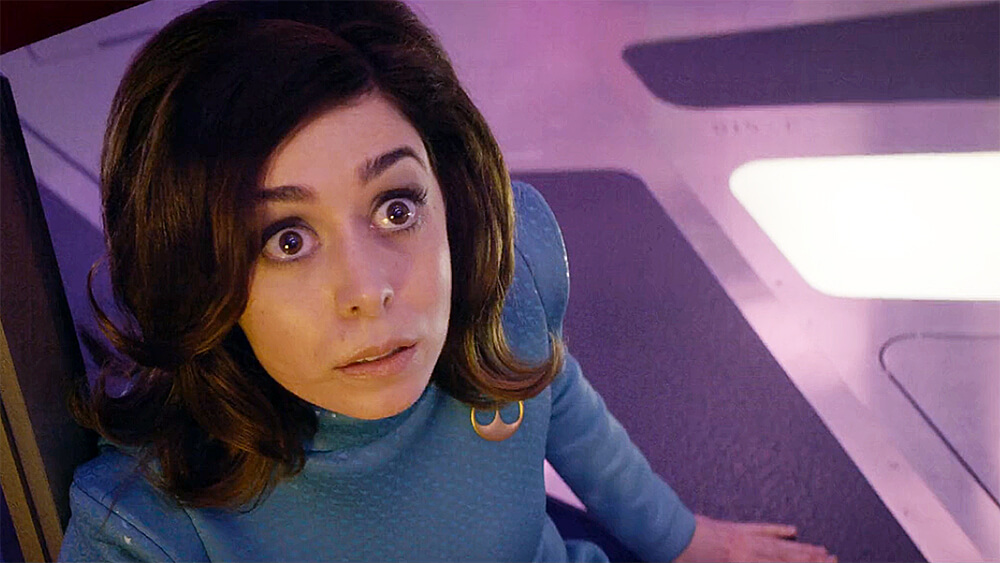 The selection of films is wide, varied and multifaceted, which will undoubtedly attract the attention of viewers. Our portal features the best new Netflix series that will impress even the most demanding TV lovers.
Black mirror
Rating : 8.5 / 10
Charlie Brooker's science fiction anthology series. Each episode is a separate story about how technology can evolve and how people can change as a result. Imagine a world where you can order an exact copy of a person who has just died, watch someone else's memories like a fascinating film, or lose a comfortable living environment simply because your social rating has dropped.
The series starred many famous actors, such as Donal Gleeson, Hayley Atwell, John Hamm, Oona Chaplin, Andrew Scott, Miley Cyrus.
House of cards
Rating : 8.4 / 10

A political thriller directed by Beau Willimon that tells the story of Frank Underwood, an aspiring Democratic congressman. Most of all, he wants to climb the career ladder, so he makes a deal with Garrett Walker, a US presidential contender. In exchange for help in the campaign, Walker promises that Underwood will become secretary of state, but after being elected, he forgets about it. Then the vengeful congressman begins to plot revenge. The series starred Kevin Spacey, Robin Wright and Michael Kelly.
Sex education
Rating : 8.1 / 10
Comedy-drama series by Laurie Nunn, starring Asa Butterfield, Emma McKee, Jootie Gatwa, Gillian Anderson and others. The action takes place in the American city of Moordale, and the main characters are teenagers from a local school. Otis Milburn is well versed in sex, because his mother is a sexologist, but for the same reason he does not understand his body well and ignores his own sexuality. But he can help peers to sort out many problems, and one day friends offer Otis to take money for consultations.
Godless
Rating : 7.6 / 10

A dramatic miniseries by Scott Frank, starring Jack O'Connell, Jeff Daniels, Michelle Dockery and others. The story takes place back in 1884. Frank Griffin is the thunderbolt of the Wild West, the most famous bandit. Previously, he worked with his named son Roy Goode, but recently he listened to his conscience and put an end to crime, and in order to start life from scratch, he stole some of the stolen treasures. Now Frank travels from city to city to find the traitor.
7.4 / 10
The drama series by Brian Yorkie, based on the novel of the same name by writer Jay Asher. In the center of the plot is a schoolboy Clay Jensen, who is seriously experiencing the suicide of his girlfriend Hannah Baker. He does not know why she decided to say goodbye to her life, but a few weeks later he receives thirteen audiocassettes that Hannah recorded before her death so that everyone would know the truth about the people who are responsible for her misfortunes. The main roles were played by Dylan Minnette, Katherine Langford, Alisha Bo, Brandon Flynn and Miles Heizer.
Narcos
8.4 / 10
A crime drama about the formation of Pablo Escobar, a famous Colombian drug lord. The viewer gets the opportunity to see how he began his activity, and at the same time to find out how people lived in those days. The plot is based on the confrontation between the Escobar cartel and Javier Peña, an agent of the DEA, who intends to cleanse the city of drugs. The series starred Wagner Moura, Pedro Pascal, Boyd Holbrook and others.
Chilling Adventures of Sabrina
7.2 / 10
A mystical television series by Roberto Aguirre-Sacasa, based on the comic book series of the same name from Archie Comics. The main character is Sabrina Spellman, a high school student, who, at first glance, leads an ordinary life. She studies hard, meets a guy named Harvey, spends time with her best friends. But in reality, Sabrina is a half-witch, and on her next birthday she will have to go through a "dark baptism" in order to start serving the Dark Lord. The series starred Kiernan Shipka, Michelle Gomez, Chance Perdomo, Miranda Otto and others.
Sense
7.9 / 10
Sci-fi series created by sisters Lana and Lilly Wachowski and Michael Strazhinski. In the center of the plot are eight strangers scattered across the endless world. They live like the most ordinary people, not even suspecting their deep connection, until one day it makes itself felt. Meanwhile, Jonas, the man who knows how it works, rushes around the world in an attempt to collect the eight in one place at one time and teach everything he knows. On the trail of Jonas and other heroes is Mr. Wispers, whose goal is to destroy all senseites.
Altered carbon
7.5 / 10
Sci-fi series Netflix, which is based on the novel of the same name by writer Richard Morgan. The action develops in the distant future, in which humanity rules the cosmos and is not afraid of death. Now the "soul" of a person is recorded on a special device called a stack, which can be moved from shell to shell. And the rich began to clone at all "just in case." Lawrence Bancroft just wants to know what happened to one of his clones, and for this purpose he brings the criminal Takeshi Kovacs back to life, to whom he entrusts the investigation.
Jessica Jones
7.6 / 10
Superhero series by Milissa Rosenberg, dedicated to Jessica Jones, the heroine of Marvel comics. She survived a traumatic relationship with Kevin Thompson, better known as Kilgrave, and managed to escape. Now Jessica is trying to start life from scratch, becomes a private detective, hires Malcolm Ducasse as an assistant, and takes her soul away in the evenings with the help of strong alcohol. She lives and does not know that an old enemy is already walking in her footsteps. They will have to meet again to put all the points in their place. The series starred Kristen Ritter, Rachel Taylor, Eka Darville, Mike Coulter and David Tennant.
Daredevil
8.1 / 10

Superhero action movie by Drew Goddard, based on the comic book series from Marvel. Daredevil is a mysterious person who stands guard over the city, and without fear punishes those villains that the police did not get to. Few people know that in ordinary life, Daredevil is a blind lawyer named Matt Murdock, who is barely making ends meet to build a career with his faithful friend Foggy Nelson and assistant Karen Page. Charlie Cox, Elden Henson and Deborah Ann Wall performed the main roles.
Stranger things
8.4 / 10
Fantastic TV series by the Duffer brothers. The action takes place in the fictional town of Hawkins, where everyone lives quietly and peacefully. The crime rate is minimal, so people are not even used to locking their houses. But now twelve-year-old Will Byers disappears without a trace, and people realize that the happy times of absolute safety have already passed. Police Chief Jim Hopper, as well as the boy's parents and friends, are engaged in the search. The main roles were played by Winona Ryder, David Harbor, Finn Wolfhard, Millie Bobby Brown and others.
The oa
7.2 / 10
A mystical drama with elements of science fiction. The main roles were played by Emory Cohen, Scott Wilson, Phyllis Smith, and others. The plot begins with an acquaintance with Prairie Johnson, a girl who disappeared without a trace seven years ago. She does not remember who she is, what happened to her, and calls herself "Oa". But the most amazing thing is that Prairie was blind before, and now she sees everything. What happened to her?
Dirk Gently's Holistic Detective Agency
8.1 / 10
Fantastic comic series by Mark Landis, which was inspired by the eponymous series of books by writer Douglas Adams. This is a fascinating story of a simple guy Todd Brotzman, who lives ordinary and boring, and Dirk Gently, a "holistic" detective who chooses Todd as his partner. He is sure that everything in the world is not happening by chance, and therefore conducts investigations in a special way. The series starred Samuel Barnett, Elijah Wood and Hannah Marks.
Bloodline
7.1 / 10
Dramatic thriller by Todd Kessler, starring Kyle Chandler, Ben Mendelssohn and Linda Cardellini. The action takes place on the Florida Keys, where the Rayburn family lives. They have owned a small but prestigious hotel on the coast for forty-five years and are planning to celebrate the success of the business soon. To do this, all family members will have to gather at the same time in one place, including the eldest son Danny, who has long been in conflict with his parents.
A Series of Unfortunate Events
7.3 / 10
Black Comedy by Mark Hudis, based on the eponymous children's series of books by writer Lemony Snicket. Violet, Klaus and Sunny Baudelaire survived a terrible fire in which all the people close to them died, and now they are forced to live in the house of the insidious Count Olaf. He only pretends to take care of the kids, but in fact wants to get their impressive legacy at his disposal. Starring Neil Patrick Harris, Louis Hines and Malina Weissman.
Master of None
7.8 / 10
Comedy-drama series by Aziz Ansari and Alan Young. It will appeal to those who wish to see unfamiliar faces on the screen, since actors still unknown to the world starred in the film. The main character is Dev Shah, a thirty-year-old man who dreams of a great acting career, but, unfortunately, he gets only minor roles in low-budget films and commercials. Virgo's peers are trying to take place at work and are focused on their families, so he is looking for singles to have fun with their company.
Unorthodox
7.8 / 10
A dramatic mini-series by Anna Winger and Alexa Karolinskaya, based on the autobiography of Deborah Feldman. This is the story of a young girl named Esti who lives in an ultra-Orthodox community and follows imposed rules. Unlike the others, she longs for freedom, and one day she simply escapes to Berlin to start a new life. Here are just relatives and legal husband do not want to put up with this state of affairs and go in search. Meanwhile, Esti finds out that she is expecting a baby. The series starred Shira Haas, Amit Rahaf and Jeff Wilbusch.
The End of the F *** ing World
7.8 / 10
British black comedy which is based in part on the comic strip of the same name by Charles Forsman. The main characters are teenagers James and Alice, who are equally tired of their lives and want to escape. He is confident that he is a psychopath and a future killer, and she simply does not fit into her mother's new family. Together they set off on a road trip, during which Alice hopes to find her father, and James – to commit the first murder. The main roles were played by young actors Alex Lowther and Jessica Barden.
Alias ​​grace
7.2 / 10

Dramatic mini-series by Sarah Polly and Mary Charon, based on the novel of the same name by writer Margaret Atwood. This is the story of a girl named Grace Marks who immigrated to the United States from Ireland. She worked in the home of Thomas Kinnear until his assassination in 1843, and then ended up in prison. Ten years later, Dr. Simon Jordon realizes that Grace was not guilty of the crime for which she was imprisoned, and is trying to prove it to everyone. The series starred Sarah Gadon, Edward Holcroft, Rebecca Liddyard and others.
Orange is the new black
7.8 / 10
Comedy-drama series by Jenji Cohen, based on the autobiographical novel by Piper Kerman, in which she spoke frankly about her experience in a women's prison. It all starts with the fact that Piper Chapman goes to jail for fifteen months for facilitating drug smuggling. Then she met with Alex Vause, who drew her into this business. But now Piper is preparing to start a new life. As soon as the term comes to an end, she will marry the beautiful and law-abiding Larry. The roles were played by Taylor Schilling, Laura Prepon, Jason Biggs and others.
Ozark
7.8 / 10
Bill Dubuc's crime drama series starring Jason Bateman and Laura Linney. The Byrd family hastily left the suburb of Chicago and moved into a cozy house on the shores of the Lake of the Ozarks. In any other situation, they would never trade a large city for a province of Missouri, but Marty Byrd has been laundering money from a mafia group for many years, and now he is forced to hide from them, and all the people with whom he is connected are threatened.
American vandal
7.9 / 10
A mock documentary by Dan Perrault and Tony Yasend. The scene is a California high school, in the parking lot of which twenty-seven cars were painted with obscene images. The culprit is high school student Dylan Maxwell, a notorious bully. Only Peter Maldonado and Sam Ekland believe that he is innocent, so they begin their investigation.
The last dance
9.0 / 10
Jason Kehir's documentary mini-series about Michael Jordan, the most famous basketball player. The viewer gets the opportunity to learn firsthand how the life and career of Jordan developed, as well as to see the hidden archives of photographs and videos that were kept by family members and friends of the athlete.
Love, Death & Robots
8.3 / 10
Animated series anthology. Each series is a product of different creators, so they differ in plots, artwork and main idea. The scripts are based on various stories of American science fiction writers, for example, Peter Hamilton, John Scalzi, Stephen Llys and others. Such famous directors as David Fincher, Tim Miller, Joshua Donen took part in the creation of the series. The series is designed for an adult audience.
Bojack Horseman
8.3 / 10
And one more animated series, which was drawn for adult viewers. This is a tragicomedy by Raphael Bob-Waxberg, the main characters of which are anthropomorphic animals and people. The action takes place in Los Angeles, where a depressive horse named BoJack lives. In the past, he was a famous situational comedy actor, and now he is quickly forgotten by fans. Struggling with a midlife crisis and career setbacks, he tries to write an autobiography to gain attention.
Dark
8.2 / 10
A sci-fi Netflix series that follows the small town of Winden. Locals are used to living in peace and boredom, but then a tragedy happens – one child disappears, followed by three more. The Kahnwald, Nielsen, Tiedemann and Doppler families team up to figure out what happened. The series starred Louis Hofmann, Angela Winkler, Lisa Vicari, Antje Traue and others.
Mind hunter
8.1 / 10
Joe Penhall's dramatic detective series, based on the documentary Mindhunters: FBI Against Serial Killings by Mark Olshaker and John Douglas. The main characters are special agents of the Federal Bureau of Investigation Holden Ford and Bill Tench. They are engaged in interviewing serial killers to analyze and classify behavior, because they think that this data will help agents more effectively investigate serial murders. They bring in experienced psychologist Wendy Carr as a consultant. The roles were performed by Jonathan Groff, Holt McCallany and Anna Torv.
Borgia
7.9 / 10

Netflix drama series dedicated to the famous Italian Borgia family. It became famous for its cruelty and depravity, and now the audience has the opportunity to learn in color how the Borgia rapidly ascended to power and held it in their hands for many years, and then fell just as quickly to the very bottom. In this story, the plot revolves around the Vice-Chancellor Rodrigo Borgia. The series starred mostly unknown actors: Mark Ryder, Isolde Dyushauk, Dyarmuid Noyes and others.
The Haunting of Hill House
8.0 / 10
A horror movie by Mike Flanagan, based on the novel "The Ghost of the Hill House" by writer Shirley Jackson. The action begins in 1992, when the Crane family moves to a mysterious old mansion called Hill House. It soon turns out that all the rumors about the scary house are true, and the Cranes experience a shocking tragedy and return to the city. The story continues in two thousand and eighteen, when all members of the Crane family are forced to gather again at the same time in one place. The roles were performed by Michele Hausman, Carla Gugino, Oliver Jackson-Cohen, McKenna Grace and others.
The Punisher
7.8 / 10
Netflix superhero series based on Marvel comics. Frank Castle destroyed almost everyone who was involved in the tragic death of his family, but he never found the one who gave the order. Having faked his death, he now works at a construction site and is tormented by loneliness. But one day a certain Microchip comes out to him, which offers valuable information in exchange for a service. Meanwhile, Detective Dana Madani is investigating a case that leads her to Frank Castle, and she begins to doubt that he is dead. The series starred John Bernthal, Amber Rose Reva, Ebon Moss-Bakrak and Ben Barnes.
Elite
7.8 / 10
Spanish crime drama series by Carlos Montero and Dario Madrona, starring Maria Pedraza, Miguel Bernardo, Aron Pieper, Esther Exposito and others. The action takes place in a prestigious closed school, where the heirs of wealthy families study predominantly. Samuel, Nadia and Christiana were not supposed to go to study at Las Encinas and due to unfortunate circumstances, they are subjected to an ordeal in the new school. Things only get worse when a murder takes place on the territory.
The Politician
7.6 / 10
A comedy series by Ryan Murphy, Brad Falchuk and Ian Brennan, starring such famous actors as Ben Platt, Jessica Lange, Lucy Boynton, Gwyneth Paltrow and Zoe Deutsch. The plot is set at Saint Sebastian High School, where Peyton Hobart wishes to become the head of the student council. His main opponent is River Barkley. Both young men are aimed at victory and are ready to do everything to take the desired place. Surprisingly, a real political war is unfolding within the school.
GLOW
7.4 / 10
The Netflix comedy-drama series starring Alison Brie, Betty Gilpin and Mark Maron. The plot gets its start in Los Angeles in one thousand nine hundred and eighty-five. An attractive woman named Ruth Wilder gets the opportunity to participate in a show about women wrestling, but her career does not develop very well until her friend Debbie Egan finds out that Ruth has been sleeping with her husband for a long time. Then, in their staged battles, real enmity appears …
Unbelievable
7.8 / 10
Detective-drama mini-series by Suzanne Grant, Islet Waldman and Michael Chabon. The main character is Marie Adler, an eighteen-year-old girl who survived a brutal rape and now wants to punish the offender. But the police do not really want to understand this case, so they force Marie to withdraw her statement. A few years later, a series of similar cruel rapes occurs, which cannot be ignored. The series is based on a true story. It stars Caitlin Dever, Toni Colette and Merritt Weaver.
Russian Doll
7.4 / 10
Comedy-drama series by Amy Poehler and Natasha Lyonne. This is the story of Nadia Woolwoks, a video game developer who is preparing to celebrate her 36th birthday. She organizes a big party to take a break from the soul, and after that she goes to the store and at the same time to find her cat. On the way, she is hit to death by a car. Tragic story, isn't it? Surprisingly, Nadia wakes up in bed a moment after her death, and a birthday party awaits her. The main role was played by Natasha Lyonne.
The Witcher
7.4 / 10
Fantasy TV series based on the book series by Andrzej Sapkowski. The main character is the witcher Geralt of Rivia, a man who was taught to destroy monsters and guard the peace of ordinary people. A top-notch fighter, he really devoted most of his life to this. But now he has a more weighty goal: Geralt must find the girl, Cyril, so that no villain would try to use her unique power. The main roles were played by Henry Cavill, Anya Chalotra, Freya Allan, Joey Baty and others.
How to Sell Drugs Online (Fast)
7.3 / 10
German teenage series about how love can turn into big trouble. Moritz is an ordinary teenager who is going through hard parting with his girlfriend. She broke up with him for the typical bad guy who also sells drugs. Surprisingly, instead of going further, Moritz decides to compete with his enemy, become the best drug dealer and make his ex-girlfriend feel sorry for him.
Hollywood
7.1 / 10
Ryan Murphy and Ian Brennan's drama series dedicated to 1940s Hollywood. In those "golden" times, all talented people aspired to Los Angeles in the hope of making a high-profile career and ensuring a comfortable existence for themselves until their death. It is about such ambitious actors that the series will be discussed. It is noteworthy that in addition to fictional characters, there are real-life actors in the plot, for example, Rock Hudson and Vivien Leigh. The main roles were played by Darren Criss, Laura Harrier, Joe Mantello and others.
The midnight gospel
8.1 / 10
A comedy-fantasy animated series by Mike Mayfield and Pendleton Ward set in space. The protagonist is Clancy, a renowned podcast writer and traveler. He left his home to visit different planets and worlds, collect information about the problems faced by aliens, and draw public attention to them.
I Am Not Okay with This
6.8 / 10
Comedy-drama series based on the graphic novel of the same name by Charles Forsman. The main character is Sydney Novak, a seventeen-year-old girl who suddenly realizes that she can control objects with the power of thought. In an attempt to learn how to live with the newfound gift, she realizes that her father decided to say goodbye to life for a reason. What secrets did he keep? And who is to blame for what happened to him? Sydney is going to find answers to all questions!
Kominsky Method
7.7 / 10
Chuck Lorrie's comedy series starring Michael Douglas, Sarah Baker, Alan Arkin and Nancy Travis. The plot develops in the brilliant Hollywood, which attracts all young people who dream of taking place in the film industry. Sandy Kominsky is a famous actor who is ready to accept all talented and unknown actors as his students, because he knows how to achieve recognition as quickly as possible. Anyway, that's what they say.
The umbrella academy
7.6 / 10
Superhero TV series by Steve Blackman and Jeremy Slater. The plot is based on the comic book series of the same name by the Dark Horse company. The action begins in one thousand nine hundred and eighty-nine, when forty-three children with special abilities are born in one day and one hour. Seven of them fall under the tutelage of billionaire Reginald Hargreaves, founder of the Umbrella Academy, where only special children can study. They have to become superheroes capable of saving the world from any misfortune. The series starred Ellen Page, Tom Hopper, Robert Sheehan and others.
Castlevania
7.5 / 10
The animated series, based on the video game of the same name, introduces viewers to Trevor Belmont, a hereditary monster hunter. He lives in Wallachia, where everyone is mortally frightened by the actions of Count Dracula. His wife Lisa died through the fault of people, so now he wants to wipe out every representative of humanity from the face of the earth. The plot is built on the confrontation between Belmont and Dracula, which only escalates when Adrian's son Alucard Tepes denies the latter.
Space Forces
6.8 / 10
Comedy series by Steve Carell, who played one of the main roles, and Greg Daniels. It also stars John Malkovich and Noah Emmerich. This is the story of Mark Naird, General of the United States Air Force. All his life he strove for the position of head of the organization, and eventually became the commander of the Space Forces, whose duties include the prompt and effective exploration of the Moon. The United States wants to take over space, so Mark Naird has a huge responsibility on his shoulders.
The Society
6.7 / 10
Christopher Kaiser's mystical teenage series starring young actors Catherine Newton, Sean Birdie, Natasha Liu Bordizzo and others. According to the plot, all adults disappeared in one night, and teenagers and children have to independently maintain a normal life in the city, solve many "adult" problems and take care of each other. No one is able to get out of their hometown, and all ways to call for help are excluded.
Living with yourself
7.0 / 10
Timothy Greenberg's comedy-drama miniseries starring Paul Rudd and Ashling B. After all, everyone knows that the main person with whom you need to build a harmonious relationship is yourself? Once dissatisfied with his life, Miles Elliot makes a bold decision and orders his own clone to find a common language with him. Miles N2 turns out to be a strikingly unpleasant person. Who knows what will come of this?
Spinning out
6.9 / 10
Samantha Stratton's drama series starring Kaya Scodelario, January Jones and Willow Shields. The central figure of the plot is a young figure skater named Kat Baker, who has dedicated her life to the dream of being in professional sports. And now she does not seem to have any prospects, because she was seriously injured. The second character is Justin Davis, a young and goofy guy who never strived for greatness. Fate brings them together at the moment when Kat decides that she is forbidden to ride alone, but no one said anything about working in conjunction with someone.
Ratched
7.3 / 10
Evan Romansky's drama series, based on the novel One Flew Over the Cuckoo's Nest by writer Ken Kesey. However, if in the original source and the first film adaptation the main figure was Randall McMurphy, then here the attention is focused on the sociopathic nurse Mildred Ratched. Who is she? How was her life? And why did she lose the remnants of humanity? The main roles in the series were played by Sarah Paulson, Charlie Carver, Cynthia Nixon, Finn Wittrock and Judy Davis.